Co-Founder of Drive Basketball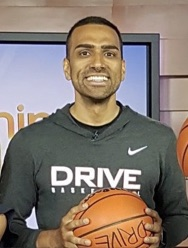 Pasha Bains has a Master's degree in Coaching from UBC & played NCAA Div. 1 at Clemson Univ. in the ACC. He's the all-time leading scorer in B.C. tourney history & MVP in Richmond's '98 BC title. Pasha was named Canada MVP at SFU. He's SFU's all-time career avg. scorer & Canada West top scorer in UBC's 20-0 season. Pasha has been named 'Top 10 Richmondite', 'Best Player of the '90's' & was recently inducted into the Richmond Wall of Fame. know more
Co-Founder of Drive Basketball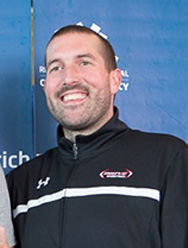 Chad Clifford, co-founder of Drive Basketball, was the former AAA MVP, while leading the White Rock Christian Warriors to the AAA Provincial title. Chad played NCAA Div. 1 at St. Francis (PA). He graduated from the University of British Columbia (UBC) completing his degree in Human Kinetics. He was a member of the basketball team at UBC that completed a perfect 20-0 regular season in Canada West play and earned the Pacific Division title. know more
"I played against the DRIVE Basketball teams all the time when I was in High School. They always had good, very competitive teams, so we knew we had to go at them with our best."
Spectacular
"I have coached for some 30 years and know when I see quality instruction. You run an excellent camp."
Caroline H
– Summer Camp Parent
Extraordinary
"We have participated in many sports and different levels of camps and yours are extraordinary."
Sarah R
- Summer Camp Parent
Awesome
"My boys took a week of DRIVE Summer Camp at the Richmond Oval and loved it! DRIVE is sick! (their words). :)"
Laura K
- Summer Camp Parent
Impressive
"Watching your program, I just want to sincerely say that you guys do an amazing job of teaching and coaching."
NCAA Div I Head Coach
- During Summer Evaluation Period

August 12-13 | August 26-27
Location
Richmond Olympic Oval
& local HS gyms
DIVISIONS ​
Elite & Competitive
U10-U18 Boys & Girls
Join us and get instant updates right to your inbox.