NOW 5 LOCATIONS​
Winter Registration is ongoing
Winter programs begin in Jan. in Richmond, Langley, Surrey, Burnaby & White Rock.
Drive News
All Fall Club Players must register for Tryouts…
DRIVE FALL & WINTER CLASSIC

OCT 18-20, 2019
Location
Richmond Olympic Oval
DIVISIONS ​
Elite & Competitive
U10-U17 Boys

NOV 29-DEC 1, 2019
Location
Richmond Olympic Oval
DIVISIONS ​
Elite & Competitive
U10-U14 Boys
Co-Founder of Drive Basketball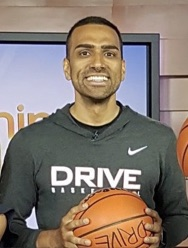 Pasha Bains has a Master's degree in Coaching from UBC & played NCAA Div. 1 at Clemson Univ. in the ACC. He's the all-time leading scorer in B.C. tourney history & MVP in Richmond's '98 BC title. Pasha was named Canada MVP at SFU. He's SFU's all-time career avg. scorer & Canada West top scorer in UBC's 20-0 season. Pasha has been named 'Top 10 Richmondite', 'Best Player of the '90's' & was recently inducted into the Richmond Wall of Fame. know more
Co-Founder of Drive Basketball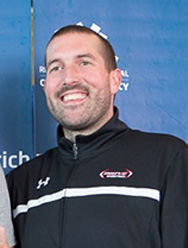 Chad Clifford, co-founder of Drive Basketball, was the former AAA MVP, while leading the White Rock Christian Warriors to the AAA Provincial title. Chad played NCAA Div. 1 at St. Francis (PA). He graduated from the University of British Columbia (UBC) completing his degree in Human Kinetics. He was a member of the basketball team at UBC that completed a perfect 20-0 regular season in Canada West play and earned the Pacific Division title. know more
Over 1 Million viewers can't be wrong!
Over 140 videos on our Drive TV channel.
Find out more

about DRIVE and why we are passionate about making players better.
Impressive
"I have coached for some 30 years and know when I see quality instruction. You run an excellent camp."
Caroline Holway
– Summer Camp Parent
Extraordinary
"We have participated in many sports and different levels of camps and yours are extraordinary."
S. Rutledge
- Summer Camp Parent
Success Breeds Success
"You guys have definitely set a high standard for kids. Success breeds success!"
M. Jurcic
- Club Team Parent
Improvement
"Not only did I seriously improve my skills, I gained major confidence and was pushed to try things I wouldn't have otherwise!"
Megan B
- Training Academy Participant
Join us and get instant updates right to your inbox.
This error message is only visible to WordPress admins
Error: No connected account.
Please go to the Instagram Feed settings page to connect an account.